---
Massage Atelier of Beata Juengst is a stylish massage salon and wellness services in the city of Bydgoszcz in the Old Square. Wood, the walls of historic buildings, flowers, subtle scents, warm colors and a beautiful courtyard create a unique atmosphere of the Atelier.
The highest standard and excellent state of mind of Guests are a priority of the Atelier. The temperature of the room where the procedures are performed and the oil temperature is maintained at a level that ensures comfort.
The Atelier you will get a towel and shower gel. Both before and after the massage, so you can use the shower. Massages and treatments are performed with using only natural oils - coconut, almond, sesame, herbal, and specialty mixed powders suitable for modeling figure and skin elasticity.
---
February 2013 r.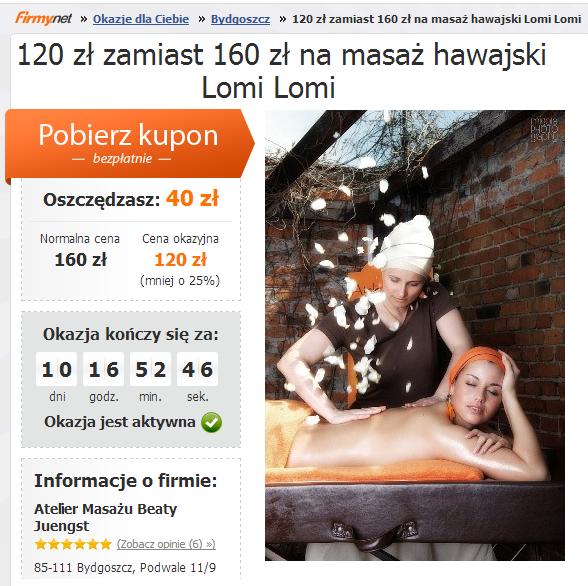 Lomi Lomi Massage
Not only Valentine's Day gift
Please feel free to take this opportunity and buy Lomi Lomi Massage with attractive price (click on picture). This is ideal occasion to buy Valentine's Day gift, but not only. You can buy it as a Gift Card and pick it up by yourself or ask me to deliver it to the addressee.
Take the coupon and contact me by phone or e-mail.
---
January 2013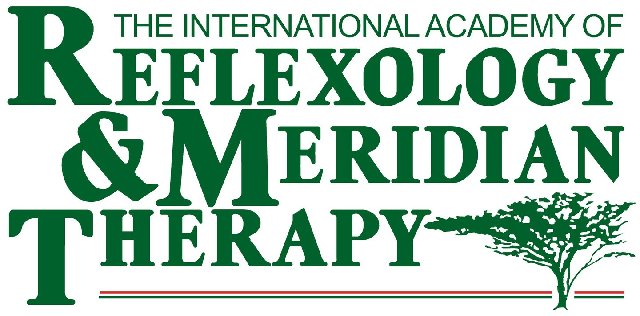 Reflexology, chiropraxis and meridian therapy
New Year it's also new capabilities and developments. Massage Atelier is preparing for improve its body treatments offer through continuous learning, acquisition of skills and knowledge in reflexology, chiropraxis and meridian therapy. In April of 2013 New Offer starts!
Beata Juengst
---
---
Photos of Massage Atelier of Beata Juengst – Atmosphere of the Massage Room and the massage.